Discharging
For many years, DI MATTEO has posed the question of how to automate discharging and subsequent transportation of various bulk materials.
Because of our many years of experience in this field and constant advancements, we have reached an engineering level that allows us to offer a customised discharging system for every application.
Many types of materials do not flow well out of the discharge spout. Badly-flowing and poorly-flowing materials illustrate, that they tend to have discharge disruptions. For example, they create bridges, rat holes, or clump together during storage or transport. see image
To properly discharge silos and bins, materials must be made flow-able. A flow is achieved through the influence from forces on the grain-particle-fibre structure, which become loosened.
A reliable material discharge is the basis for a trouble-free operation of downstream transporters and processes.

Bulk materials with unknown flow properties can be tested in our labs to determine the best method for discharging. This exploratory process effectively guarantees trouble-free operations.
Our System Solutions for your production process: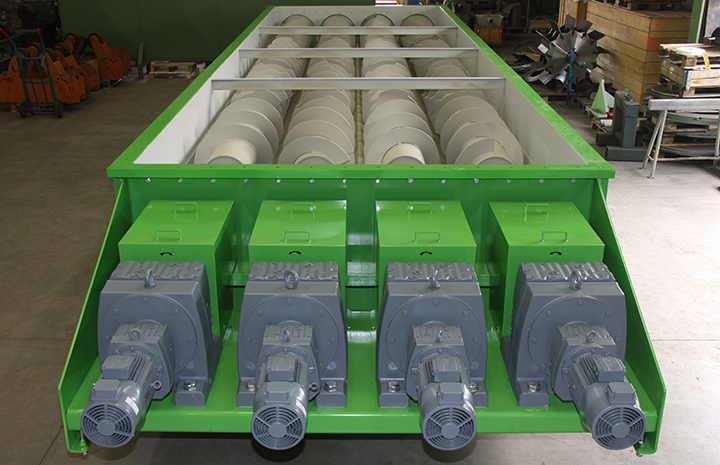 Discharging materials from silos, bin/hoppers, or containers can often lead to erratic flow problems like bridging or.…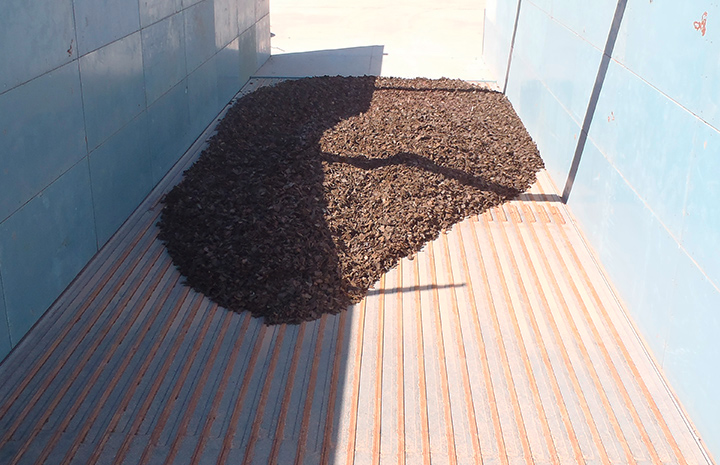 Our MovingFLOOR works on the First-In-First-Out (FIFO) principle and distinguishes itself with its…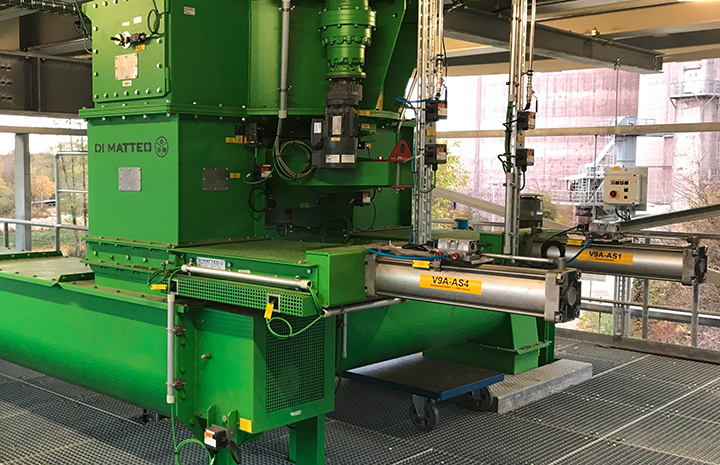 Slide gates are multi-functional and are in nearly all industry branches. They are put to use…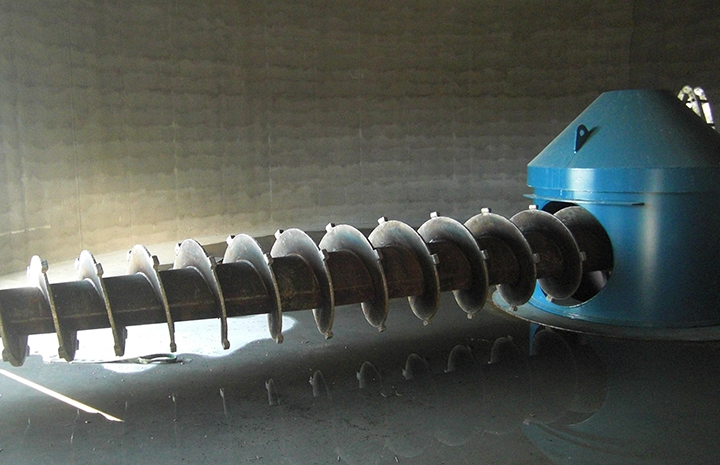 The RotoSCREW discharge system empties a bunker's entire axially-symmetric cross-section by . . .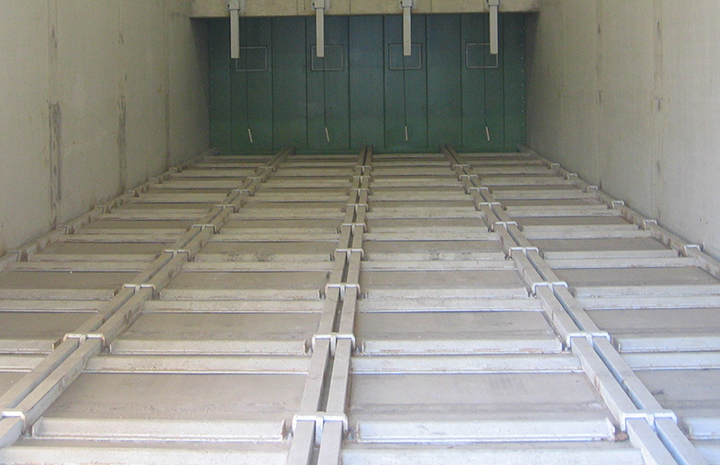 Our PushFLOOR system can provide the perfect solution to any situation. Our PushFLOOR system is suitable.…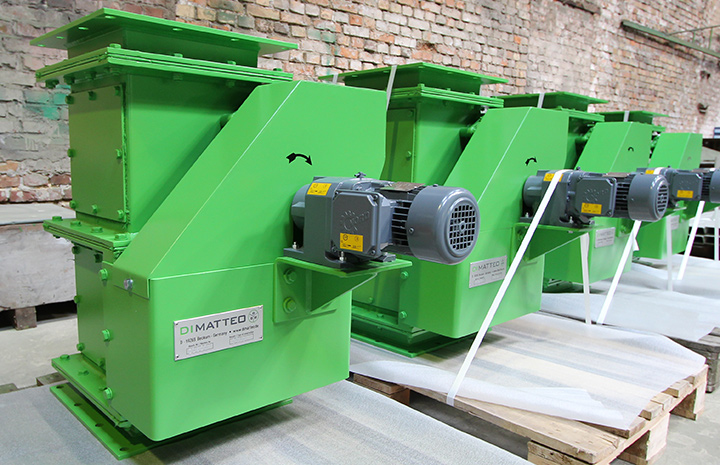 Our single, double, and multiple flap valves serve as hermetically sealed components. They are.…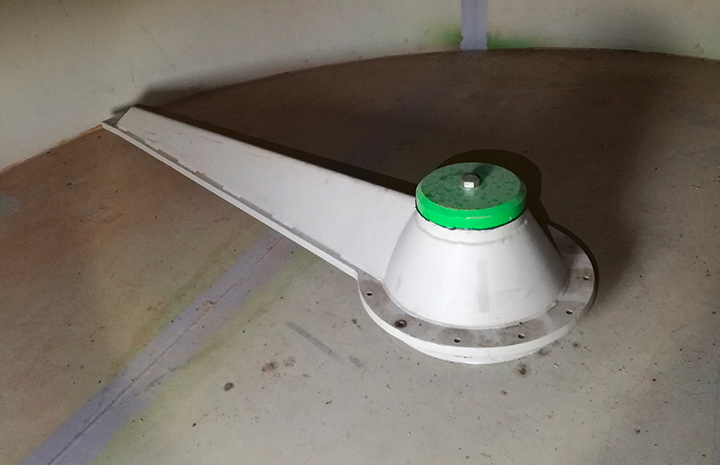 These arms undercut the material stack and discharge the material reliably and continuously. Even sticky…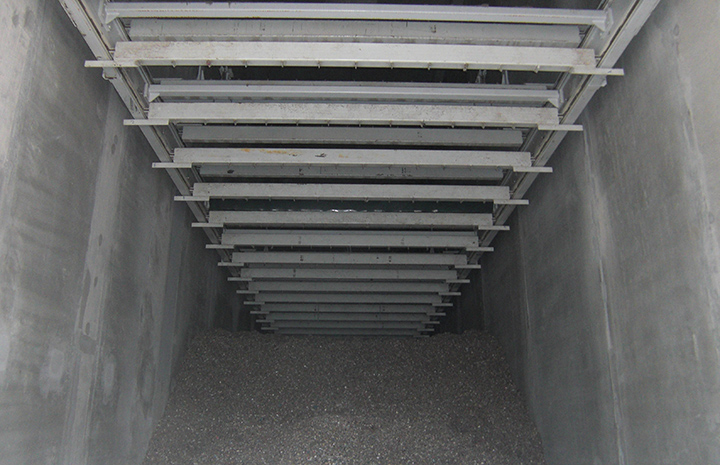 The loading and unloading conveyor works on the Last-In-First-Out principle (LIFO) and serves to store materials in and retrieve.…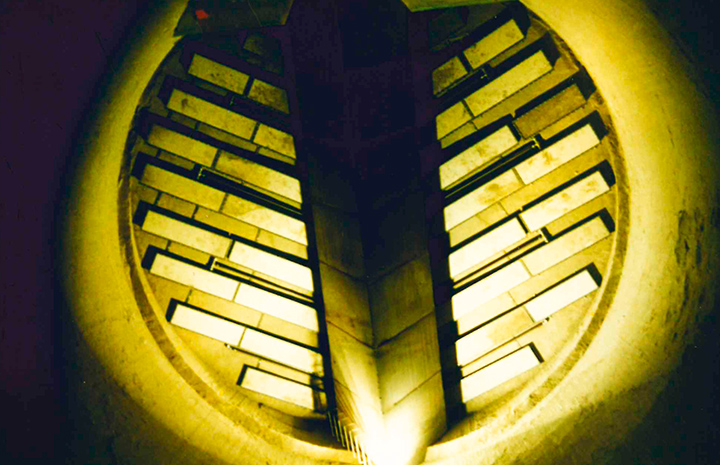 Aeration equipment has been tested repeatedly, and guarantees problem-free and.…