Pneumatic Conveying
DI MATTEO offers tested and economical solutions in the field of pneumatic systems
Pneumatic conveying is the process of transporting materials with with pressure or vacuum-pressure. This can happen via pipes, hoses, or liquid channels, depending on the circumstances.

Air can move a lot of things. Your materials can be moved up to 2,000 metres without an intermediate station.

Pneumatic conveying is characterised by high productivity and full automation, though with little impact on the environment. Even difficult, hygroscopic substances can be transported this way.

One often sees pneumatic conveyors used within tight spaces. With simple, space-saving, and adaptable forms, pneumatic conveyors can provide ideal system solutions.
Benefits at a glance:
space-saving and adaptable form
high productivity
capable of being fully automated
conveyance is environmentally friendly and gentle with materials
also suitable for hygroscopic and other difficult materials
option for future expansions
conveyance without intermediate stations is possible
Our system solutions in the field of pneumatic conveying for your production process: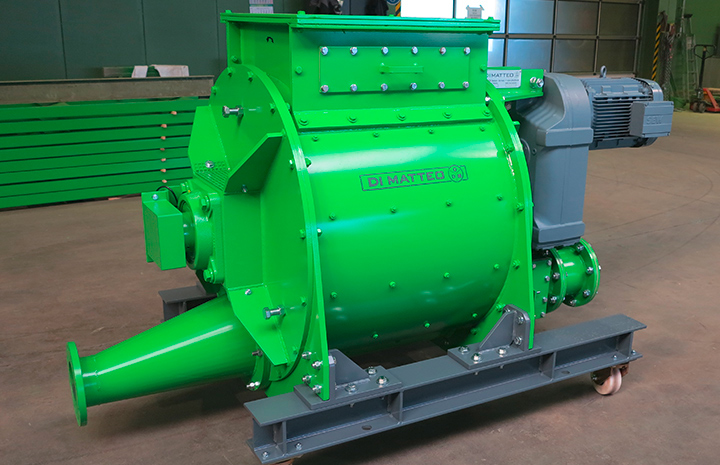 Injector rotary valves channel the most diverse materials into pneumatic tube conveyor systems and help to…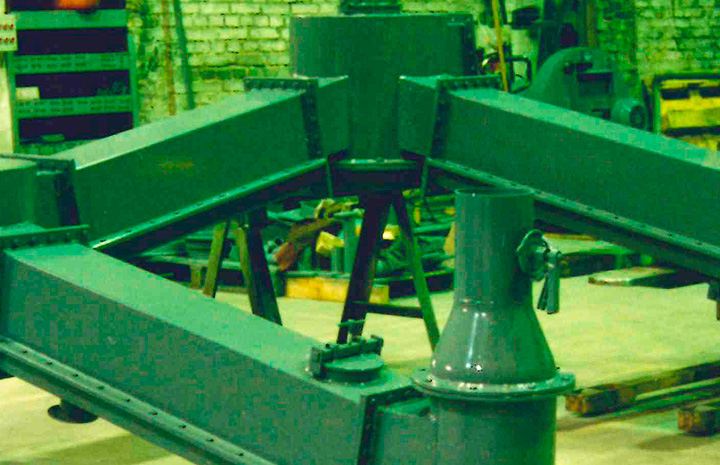 Air slides belong to a family of the most economical conveyors, and use the principle of fluidisation. The material is…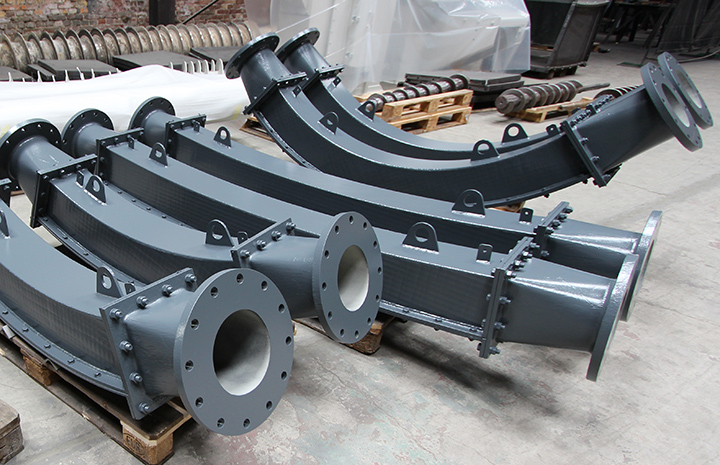 Pipe bends are used in pressure and vacuum conveyance in nearly all industrial branches that deal with.…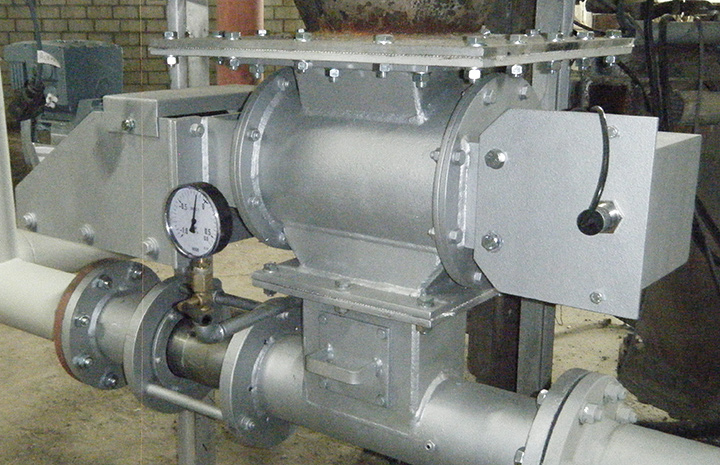 An injector system only needs a pipe or hose line to carry materials. They can therefore be easily integrated into…